BSA Gourmet Seasonings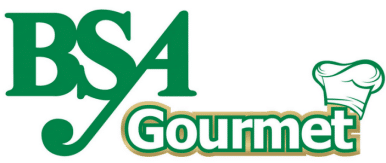 To help you succeed in a demanding and rapidly changing market, BSA offers you a new exclusive concept: our two-in-one marinades.
These gourmet marinades are quick and easy to prepare and help you differentiate your products from those of your competitors.

Simply click on the product to view more information.
Click here to download the printable version.
If you have any questions or require more information, please contact your sales representative.

Lemon & Mint Seasoning
B10009
The combination of lemon and mint creates a refreshing fresh taste. Perfect for white meats.
Madeira Wine Seasoning
2B4D001
This Madeira wine (Portugal) seasoning gives meat a great taste and a dark colour (brown). It can be used on any meat, but it is at its best on red meats.
Maple, Pepper & Chipotle Seasoning
B10006
This marinade mixes the hot taste of pepper, the burning feeling of chili and the sweet taste of maple, all with a light smoke flavour.