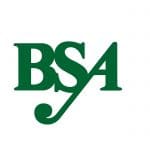 Important Changes at BSA
May is an important month for BSA as it marks the writing of a new chapter in our history!
Rest assured that there will be no changes in our day-to-day work. We remain committed to our objectives of innovation and customer service excellence to help you be the leader in your community.
More than ever, we are making the world a tastier place.
For more information, click here.