Fine Herbs Sausage Gluten-Free, Salt Reduced – SGSD0007
Why choose Gluten-Free and Low Salt products?
For your customers:
looking for gluten-free products;
concerned about their sodium intake;
interested in consuming sea salt instead of regular salt;
wishing to avoid chemical-sounding ingredients (sodium erythorbate, ascorbic acid, etc.).
The finished product contains 33% less salt than the regular unit (S2A1G001).

Product Code: SGSD0007
Available size: 0.210 kg

Recipe: Use one unit of 0.21 kg with 1 kg of water and 5 kg of meat.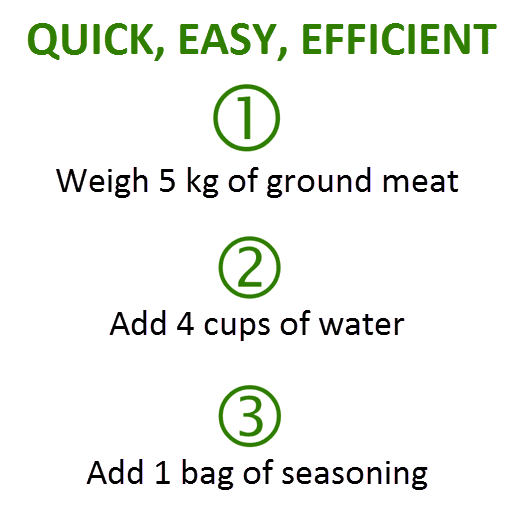 Related Recipes