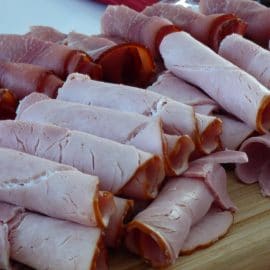 Québécois Ham Brine
This ready-to-use brine is used for the preparation of cooked ham, toupie ham, and old-fashioned ham.

Product Code: 2A2L022
Available size: 3.22 kg

Recipe: Use one unit of 3.22 kg with 20.00 kg of water. For a better yield, add 0.60 kg of functional flavour (2A2L023). Inject at 45%.
Related Recipes